rage and desire | part 1

Harvey Dimond

Ruppert Gabriel
A programme of video and newly commissioned texts that will unfold over the coming weeks and months. Part 1 offered a tribute and reflection: the film after which this series was named, Ruppert Gabriel's Rage and Desire (1991) and ecstatic tendencies written by Harvey Dimond. Both works attend to the life and practice of photographer Rotimi Fani-Kayode (1955-1989).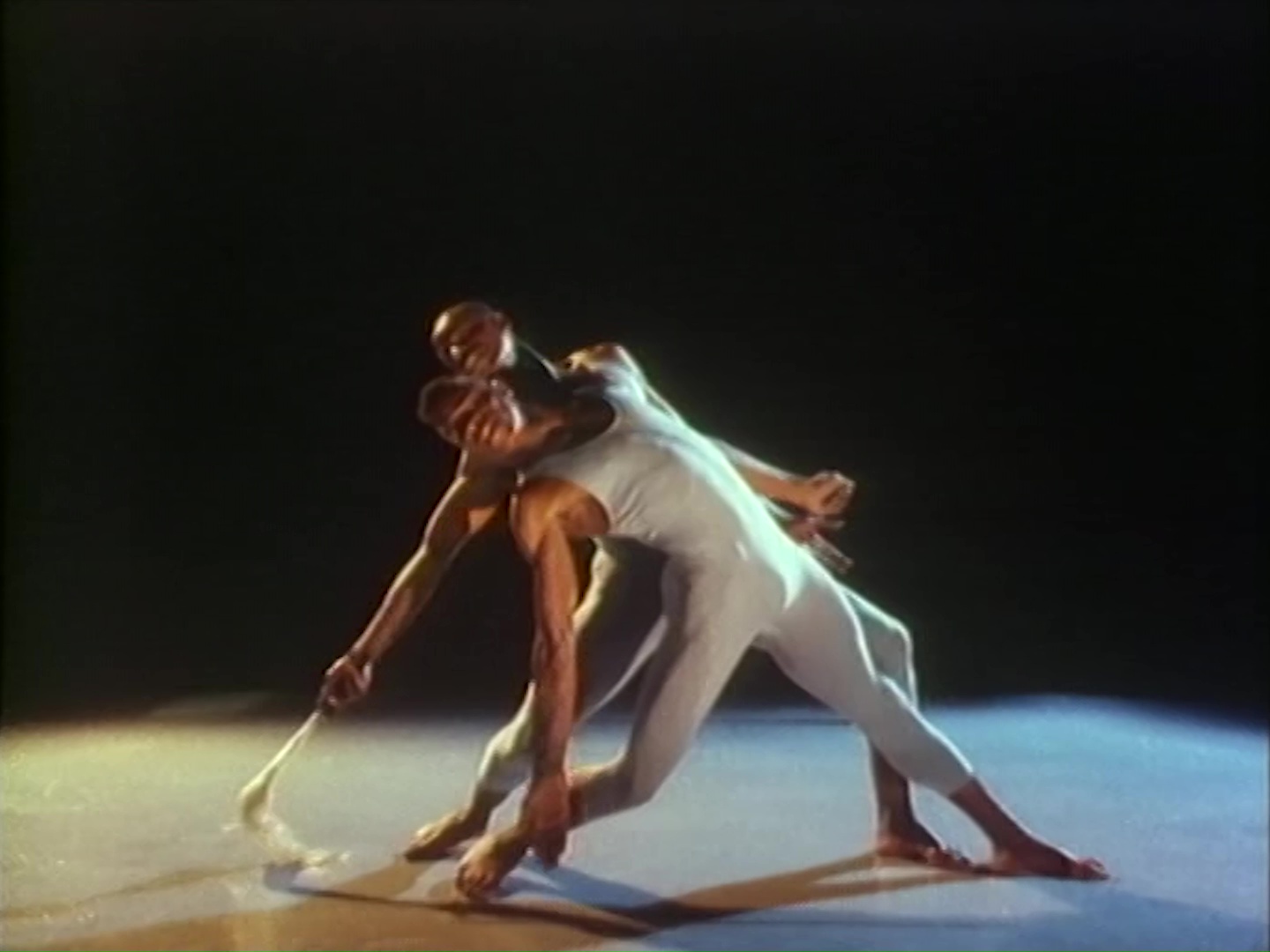 In Rage and Desire (1991), the late photographer Rotimi Fani-Kayode's own words and images are intercut with archive footage, reconstructions, contemporary dance and an interview with his partner and collaborator Alex Hirst. Fani-Kayode is known for the delicate and arresting way in which he cast light on black men, their bodies and desires for each other. His staging of people, objects and symbols reveal his interests across the sensuous, sexual and socio-political-bringing all into complex erotic tensions. Ecstasy, exploitations, ancestral knowledge, abuses of power, Yoruba artistic practices and cultural dislocation are just some of the impulses and influences explored in Ruppert Gabriel's film which acts as a tribute to Fani-Kayode's life and work.
Working in response to Gabriel's film, writer and researcher Harvey Dimond offers ecstatic tendencies, their own reflections on Rotimi Fani-Kayode's life and practice. A deep indigo forms the backdrop to white text; words are stretched to make new shapes and we are invited to scroll; move (down) through Dimond's study of dislocation, cultural memory and the worlds Fani-Kayode created.  ecstatic tendencies explores the sensuality and intensity of his work, and how the photographer positions the Black body in a space where the fetishising white gaze does not exist.
Rage and Desire was screened between Sept 29th and October 6th. ecstatic tendencies will remain available on CCA Annex.
Read 'ecstatic tendencies'
Also available in the following formats:
Image description: A film still, the image is of medium quality, slightly blurred and pixelated. Two black men in grey leotards pose athletically. They are in a dark room, their bodies and the surrounding floor illuminated by spotlight. Their legs are stretched into a lunge and they both lean backwards in unison. The body of the dancer in the foreground partially obstructs his partner, as if they are one being with four legs, two heads and four arms. Both right arms are stretched towards the floor and their left hands are clasped together. They are contemporary dancers mid routine.
This programme is supported by Film Hub Scotland, part of the BFI's Film Audience Network, and funded by Screen Scotland and Lottery funding from the BFI.
If you have time, we'd appreciate it if you could complete this short survey.