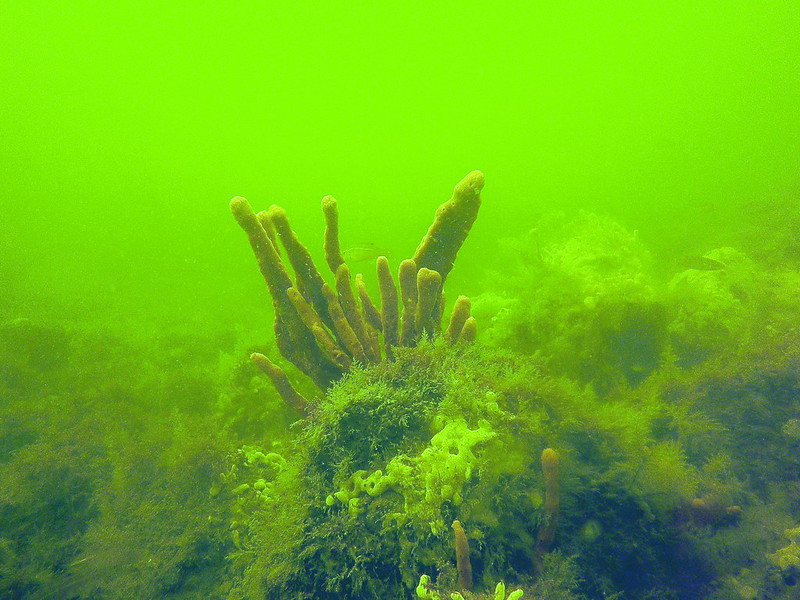 Call for proposals
CCA Annex launched in spring this year as a new online project space for the Centre for Contemporary Arts Glasgow; a digital extension to the physical gallery spaces in our Sauchiehall Street building, drawing upon the different strands of CCA's programme and for new online-only projects.
Rather than simply moving existing projects online, it has offered a means to work with artists, writers, activists and other practitioners through live-events, interviews, films, essays, publications, performance, residencies, talks and games. CCA Annex allows work made in Glasgow and Scotland to be more readily accessible to national and international audiences, to be discursive and help build new networks.
As we continue to grapple with the impact of the pandemic and climate crisis, CCA Annex will form an integral and important part of the way CCA functions into the future. 6 months on from its launch we are pleased to announce a call for proposals to open the platform up to new ideas and proposals that interact with CCA Annex.
We therefore would like to invite outline proposals for research-based, process-led projects, to present new work and ideas for work that do not necessarily align with exhibition-making practice and to test projects that think critically about unique modes of presentation and dissemination in the online realm.
Brief overview
Up to £4,000 per proposal.
Year long timeframes or longer for realisation of work.
Curatorial and logistical support from CCA team.
Access to CCA spaces, in-kind resources and associated projects.
Separate accessibility budget if required.
Simple proposal form; 300-500 words along with relevant material.
First and foremost we are looking to centre work from Scotland, so Scotland-based proposals will be prioritised before wider national and international submissions. We are particularly interested in proposals that utilise the online space by those faced with a lack of access, intersecting barriers or other types of marginalisation due to race, gender, sexuality, disabilities, long term health conditions and socio-economic background.
CCA Annex offers flexibility and is able to work with artists at a slower pace over a longer term basis. Whilst principally operating within the online space, we are keen to find ways to work with artists and practitioners in a way that makes use of our premises on Sauchiehall Street. We are particularly excited by ideas that may seek to draw upon the way we offer space in the building through our 'open source' approach, be that for residency or developing work, using specific AV equipment, Publication Studio, the CCA / Third Eye Centre Archive and Glasgow Seed Library.
Unfortunately, we aren't accepting proposals from people in full time education.
Further guidance, details on the selection process and how to submit are listed below.
Deadline for proposals is 5pm (BST) Monday 17 January 2022.
CCA Annex was developed in close conjunction with Rectangle Design Studio, who we continue to work with to further define the platform. CCA Annex and this call have been made possible by relief funding from Creative Scotland as a result of the ongoing pandemic.
Further guidance and available support
Up to £4,000 will be made available per accepted proposal and we anticipate taking forward between 4-6 proposals in total.
We welcome proposals on a scale from those budgeting for smaller amounts and those proposing to use up to the full extent of what is available financially, depending on your ambitions. Please let us know if you already have funding in place for any aspect of your proposal. A budget is not mandatory, but a brief indication of how you would intend to use the proceeds would be useful.
Please refer to the Scottish Artists Unions latest guidance on rates of pay if you are unsure of how to structure remuneration for your project.
Through this opportunity we aim to support artists who may have little or no experience working in an online context and offer space to rethink the accessibility of their work and its relationship to audiences. Previous work in an online capacity is therefore not a prerequisite.
Proposals by groups and/ or collectives are welcomed but the max £4,000 available is per proposal to be split accordingly amongst those involved.
We have a separate budget to support accessibility requirements and encourage artists to submit an access rider if they wish. If unfamiliar with access riders, more info is available here.
Please feel free to contact us in advance to discuss your application further before sending an expression of interest: email submissions@cca-glasgow.com
We will be hosting several informal zoom sessions for those wishing to meet us, to find out more about the opportunity, CCA Annex and CCA in general. These will be on the following dates and times and depending on demand we may add a further one in January. Again, please email us at submissions@cca-glasgow.com to register your interest.
12pm (BST) 15 December 2021
5pm (BST) 21 December 2021
Selection Process
Initial expressions of interest will be reviewed by the CCA programme team after 17 January 2022 and we aim to respond to all submissions of interest by week commencing Monday 31 January 2022. Depending on the volume of applications we receive this may take longer.
We anticipate inviting 8-10 proposals to an informal interview to discuss the projects further in early February 2022.
Unfortunately, due to the anticipated level of interest we do not not anticipate being able to offer feedback for the initial expression of interest but will offer feedback to those invited to interview.
How to submit your expression of interest
We are conscious of the proportion of artists' time spent writing applications and the labour involved in application writing. Hence we have limited what we require of an expression of interest, and we would like to stress that we do not expect to receive finished project proposals. This could be the framework of your research interests or an outline of the direction of travel in your work that enables us to start a conversation.
To submit an expression of interest we have set up a simple online form via the link below, with additional material to be emailed to submissions@cca-glasgow.com
👀 Submission form 💋
We are open to alternative means to submit an expression of interest, for example, via email, a recorded video or audio description. All that we ask is that you respond to the same prompts as is in the online form. If you record a video or audio, we would ask this to be no longer than 3 mins. Please contact us if you are unsure: submissions@cca-glasgow.com
Postal submissions are discouraged, however please contact us if you would prefer to submit a proposal physically.
Your details will be stored securely for the purposes of this application. We will delete your application and any associated documents after 6 months.